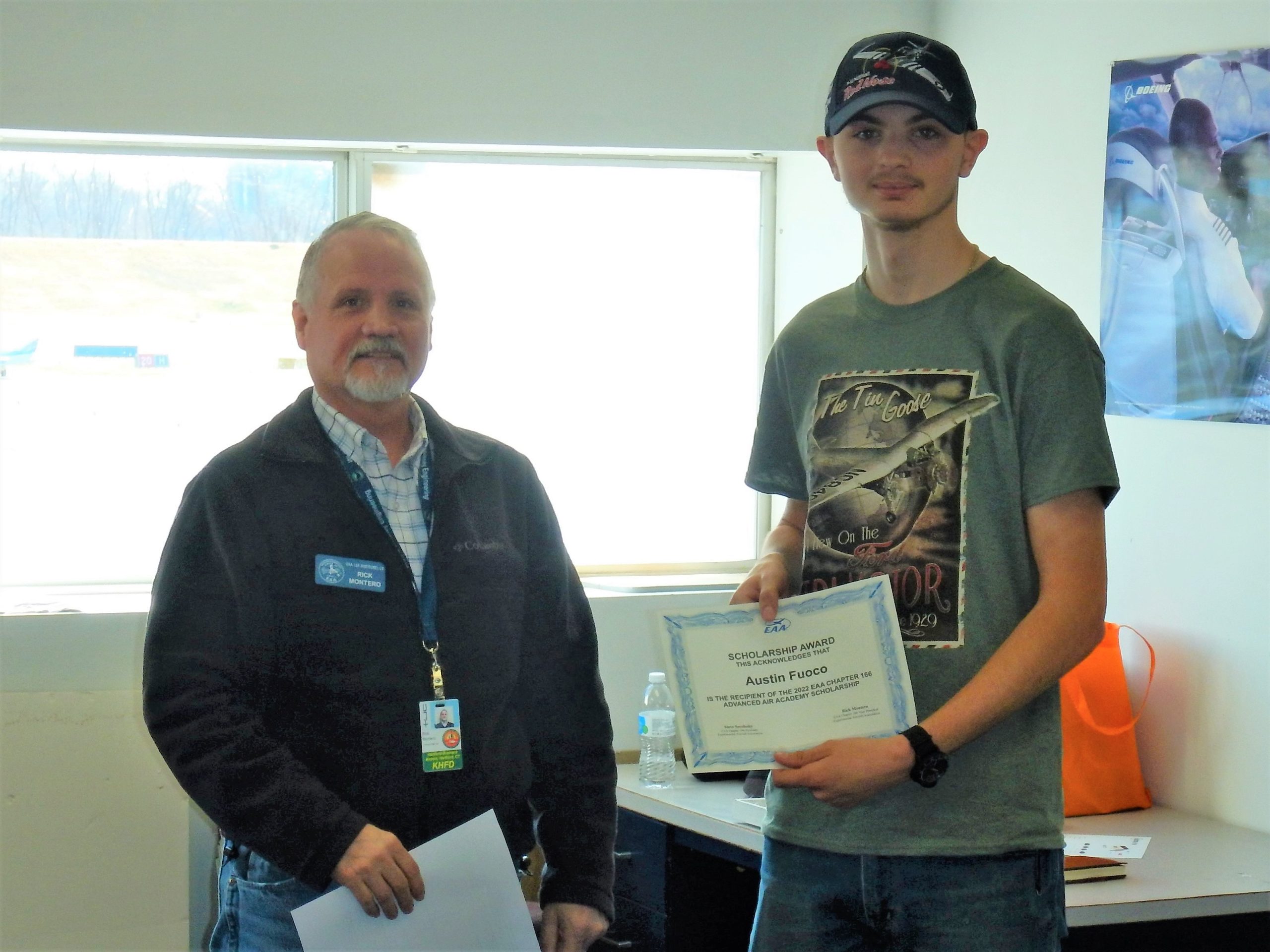 Austin Fuoco is this year's winner of the EAA Chapter 166 scholarship to attend the EAA Advanced Air Academy in July 2022. The scholarship was presented by Chapter 166 Vice President Rick Montero at the March 26th meeting of Chapter 166. An active member of Chapter 166, Austin will spend the week of July 29 through August 6 at the EAA Air Academy Lodge in Oshkosh, Wisconsin. The Advanced Air Academy overlaps the annual EAA AirVenture, which runs from July 25 through July 31 this year.
The EAA Advanced Air Academy provides an atmosphere for mature students to become totally immersed in the world of flight. Ground instruction and introductory recreation flight experiences highlight this meaningful, action-packed camp. It combines "in-the-air" and "on-the-ground" hands-on activities. The EAA Advanced Air Academy also includes full participation (access to forums, flightline and all associated activities) in EAA AirVenture Oshkosh, the world's premier aviation event! The normal fee for enrollment in the Advanced Air Academy is $1,605.
Congratulations Austin – and have a great time!